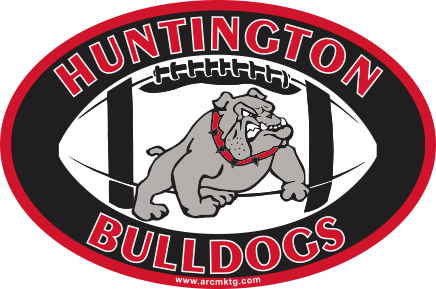 EST. 2001
Who Are The Bulldogs?
The Huntington Youth Football League is a not-for-profit 501(c) established in 2001 to provide youth football instruction to the Huntington and South Huntington communities. For over twenty years not we have shared our passion for the the sport with young athletes from ages 5 through 13. In that time, we become one of the premier PAL (Police Athletic League) youth football programs in the country. We provide safe instruction while teaching sportsmanship, teamwork, self-discipline and responsibility.
Our Philosophy
Our program is dedicated to teaching youth through positive role modeling. Placing a strong emphasis on learning, playing and enjoying the sport while instilling high moral standards. We focus on ensuring our young athletes develop a healthy respect for themselves, their teammates and their community. Helping them to understand the game while also valuing the importance of academic achievement and community involvement. We strive to help our kids become leaders and good teammates. Developing confidence and a sense of self-worth that extends beyond the field and into their school, family and community.
Supporting ALL Our Players
The Bulldogs is not afraid of trailblazers and while the rest of the world we introducing itself to the concept of female football players, the Bulldogs were proud to have never turned away a player because of their gender. We have had many female players take the field over the years. Our most recent female alumni went on to play middle school and become the first female player to take the field at her High School and just completed her second season!